Welcome to Nithyanandeshwara Hindu Temple of Los Angeles!

We welcome you all with love and respects! 

Los Angeles Adheenam

Installed by The Avatar H.H Paramahamsa Nithyananda, the Los Angeles Adheenam at Montclair holds the largest number of tallest deities in North America., the Los Angeles Adheenam serves as a place of worship, meditation and celebration.

In 2007 in Montclair, California, USA the temple space of over 25,000 square feet, was infused with the cosmic energy by Paramahamsa Nithyananda Swamiji. This temple is blessed by Swamiji to be a pinnacle of Hinduism to the western world. Here the traditional Agama Shastras are followed for the temple construction to the daily seva(service). Over 80 deities reside at the temple, representing and embodying the diversity of Hindu sentiments from around India.

In addition, the Adheenam also houses an Annalaya, which serves prasad to all visitors and devotees, all day, everyday. Being a place where meditation just happens naturally, Los Angeles Adheenam provides the perfect ambience for Satsang, and Yoga and Meditation workshops. The Aadheenam is a monastery as a traditional Hindu ashram. Here Sanyasis, Bramacharis, Vanaprasthas and Grihastas live and radiate the enlightened sciences of Hindu tradition.
Upcoming: Saturday
9AM To 11AM : Completion Class : How To Eliminate Incomplete Past From Our Life..
11am Vilakku Puja
3PM To 4PM : Presentation And Demos Of Powers / Shaktis
5:30PM To 6.30PM : Paada Puja To Swamiji
6.30PM To 7:30PM : Kirtans And Dancing : Hi Energy Music And Dance!
8.30PM : Living Sadashivoham Process For Inner Awakening Grads
Upcomin: Sunday August 20 2017

Special Ganesha Chaturthi Preparations for All Ages-
3:30pm-5:30pm *Story Time *Clay Ganesha Making *Coloring
---
Schedule
Monday
Tuesday
Wedneday
Thursday
Friday
Saturday
Sunday
Temple

7:30am – 10am – Rudrabhishekam,
5:30pm – Pada Puja,
7:25pm – Arti,
7:30pm – Satsang/Discourse by H.H Paramahamsa Nithyananda Swami

7:30am – 10am – Rudrabhishekam,
5:30pm – Pada Puja,
7:25pm – Arti,
7:30pm – Satsang/Discourse by H.H Paramahamsa Nithyananda Swami

7:30am – 10am – Rudrabhishekam,
5:30pm – Pada Puja,
7:25pm – Arti,
7:30pm – Satsang/Discourse by H.H Paramahamsa Nithyananda Swami

7:30am – 10am – Rudrabhishekam,
5:30pm – Pada Puja,
7:25pm – Arti,
7:30pm – Satsang/Discourse by H.H Paramahamsa Nithyananda Swami

7:30am – 10am – Rudrabhishekam,
5:30pm – Pada Puja,
7:25pm – Arti,
7:30pm – Satsang/Discourse by H.H Paramahamsa Nithyananda Swami

7:30am – 10am – Rudrabhishekam,
8am – 11am Ananda Venkateshwara Abhishekam & Alankaram
5:30pm – Pada Puja,
7:30pm – MahaArti,
7:30pm – Satsang/Discourse by H.H Paramahamsa Nithyananda Swami

8am – 11am Diety Abhishekam
11am Vilakku Puja
530pm – Rudrabheshikam
5:30pm – Pada Puja,
7:30pm – MahaArti,
7:30pm – Satsang/Discourse by H.H Paramahamsa Nithyananda Swami

First week
Navagraha
Second week
Devi
Third week
Ganesha and Lakshmi
Fourth week
Subramaniya, Valli an Devayani.

Class Schedules
 Rancho Cucamonga 10am 951-236-6460
Culver City 5:30pm

Contact: 818-281-5093

9am – 11am -Completion At Temple
Contact: 909-625-1400
Programs
~9pm – 9:30pm Akashic Readings For Spanish Speaking Group Only
~9pm – 9:30pm Akashic Readings
~9pm – 9:30pm Akashic Readings
~9pm – 9:30pm Akashic Readings
Third Eye Demonstration
Saturday – 5pm – 6pm
Calendar of Events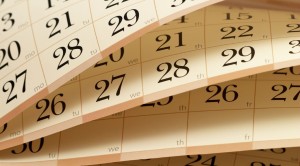 Hours

Monday – Friday

5pm to 9pm

Saturday/Sunday 8:30am to 9pm