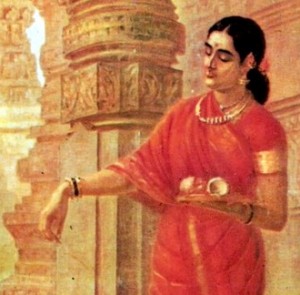 Thank you for your interest in donating to the Nithyanandeshwara Hindu Temple, Los Angeles. We are a registered nonprofit 501(c)3 organization. All donations are tax deductible to the extent permitted by law. The donations that are received go directly to meet the needs of the operation of temple and  to spread the benefits of the ancient Vedic truths to everyone.
---
Food Donations:
Recently our temple has adapted a new and complete 100% Organic Satvic Naivediam for our Deities in the temple and Anna Dhaan.
PLEASE FOLLOW THESE GUIDELINES WHEN BRINGING NAIVEDIAM OR ANY FOOD OFFERING TO THE TEMPLE
Please Offer Only:
Organic fresh fruits
Organic dry fruits & nuts
Organic vegetables
Organic food ingredients such as black pepper, salt, jaggery etc.
Organic Dairy products (Straus Brands ONLY)
Food prepared ONLY with organic ingredients
Please avoid any food that contains:
Onion
Garlic
Tomatoes
Cauliflower
Mushroom
Refined sugar
Regular Milk
Any Inorganic products
Brands you can offer:
Milk, yogurt (Straus Brands ONLY)
Ghee or butter (Organic Valley ONLY)
Sugar (365 Organic Cane Sugar)
Where to Buy?
Whole Foods
Sprouts
Costco
If you have any questions, please check with our Annadata at 1 (909) 625 1400.  Nithyanandam!
---
Why Donate?
Nithyanandeshwara Hindu Temple, founded by enlightened master H.H Paramahamsa Nithyananda, is based on five pillars of enlightenment: Yoga, Bhakti (Devotion), Dhyana (Meditation), Jnana (Knowledge), Seva (Selfless Service). Each of these provide abundant opportunities for inner & outer growth for an individual of any background. By participating in different activities offered under each pillar, you have the opportunity to expand in all dimensions.
Nithyanandeshwara Hindu Temple, is home to magnificent deities- it's a place of worship and meditation, dedicated to spread the ancient Vedic culture and to keep the rich Vedic tradition alive.All the pujas and rituals are performed in authentic Vedic tradition, with the significance and meaning explained step by step in minute detail by our Pujacharyas, who are all volunteers.
We take pride in the fact, Nithyanandeshwara Hindu Temple is a 100% volunteer-run organization, where volunteers contribute their Time, Treasure and Talent to spread the Vedic wisdom and help people cultivate spiritual knowledge. At Nithyanandeshwara Hindu Temple we
Perform pujas in the authentic Vedic(Hindu) tradition so that an energy field is provided for people to pray and meditate and connect with the divine.We strive to maintain a space that continuously heals, inspires and gives the community an experience of spirituality
Daily evening Satsangs that are 100% free of cost to the general public, where we offer free meditation, video discourses of enlightened master Nithyananda and we have live discussions around the same. (snacks are also served) (Check the event calendar for more details)
There is a library of spiritual and philosophical books where anyone can relax and quench their thirst for spiritual knowledge.
Several hundred video clips of Nithyananda Swamiji's discourses are available online, and we provide the right ambience to sit and watch those in the temple Ananda sabha – our meditation room.
Weekend meditation workshops are frequently offered free of cost for anyone interested.
Your donation will help us to continue our mission of keeping the Vedic wisdom alive and creating a space for celebrating our cultural diversity.
There are different options available for you to support the mission:
A one time payment by cash or check.
Recurrent monthly payments of an amount chosen by you
Sponsorship of weekly abhishekams or special monthly abhishekams to the deity of your choice
Sponsorship of special pujas on important festival days
Sponsorship of  Anna Daan – one time or choose options of once a week, once a month or on special festival days
Volunteering with your time in helping us run different operations of the temple, including puja services, galleria, web/graphic design, anna mandir, galleria etc.
Thanks to all the devotees and patrons for the love and support through the years. With all your help and cooperation and the blessings of our beloved founder, Paramahamsa Nithyananda, we continue to serve the community and help revive the great Vedic traditions.
If you wish to contribute to the Nithyanandeshwara Hindu Temple,
please email us at [email protected] or call us at 909.625.1400